OPTIMisation and eXcellence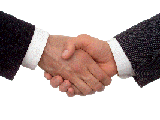 Initially involved in the Automotive industry within the R&D field (technical expertise, project management, consultancy), OPTIMX decided to change perspective and work with various partners to turn the company into the Sales & Marketing of specialised products and services.

Our partners are small to medium size companies, which already have a good market presence and an excellent reputation in their own country, and are ready to take it up to an international level.

All the products and services have in common their uniqueness, 'Best in Class' with a good price-quality ratio.

Rather than shelving the products, we clearly identify the market and approach the prospective customers directly.

Looking forward to working with you in the future...